Hinchey and Cross – trusted builders in the Hawkesbury since 1955.
We are a third generation, family owned and operated construction company based in the Hawkesbury region of New South Wales.
We're dedicated to quality workmanship in all aspects of Residential and Commercial construction.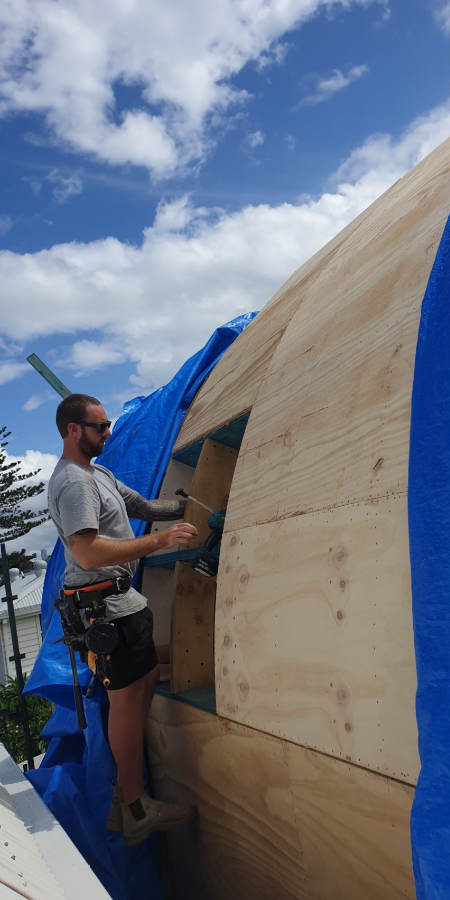 We believe that great architecture, quality and innovative materials, transparency, communication, consultation and safety produce exceptional results.
Ryan Keegan
Ryan is a motivated and hands-on, boots on the ground Managing Director who is actively involved with every project. Ryan believes transparency, collaboration and communication are key to delivering a successful residential or commercial project.
Kyle Thomas
Kyle is an enthusiastic project manager with a meticulous eye for detail. He has honed his skills in all areas of residential and commercial construction for the last 10 years. Throughout his employment he has developed quality relationships with our trade suppliers, contractors and our team.
Peter Keegan
Our logistics manager, Peter keeps your project moving by delivering the materials and plant required and allowing our carpenters and trade contractors to focus on executing their work to the high level expected by our management team.
Ben Young
Loves nothing more than putting on his nail bag and getting things done. Ben started his apprenticeship with Hinchey and Cross and has continued to grow into a great motivated leading hand that has developed many skills required in the line of work we perform. Expect Ben to be first on site every morning, every day!