A growing family needed more space, we doubled it.
We created this amazing living space right in the heart of Windsor.
To cater for a growing young family we doubled the floor space by creating a new upper floor level and extending the rear of the building to house the bespoke kitchen and dining area.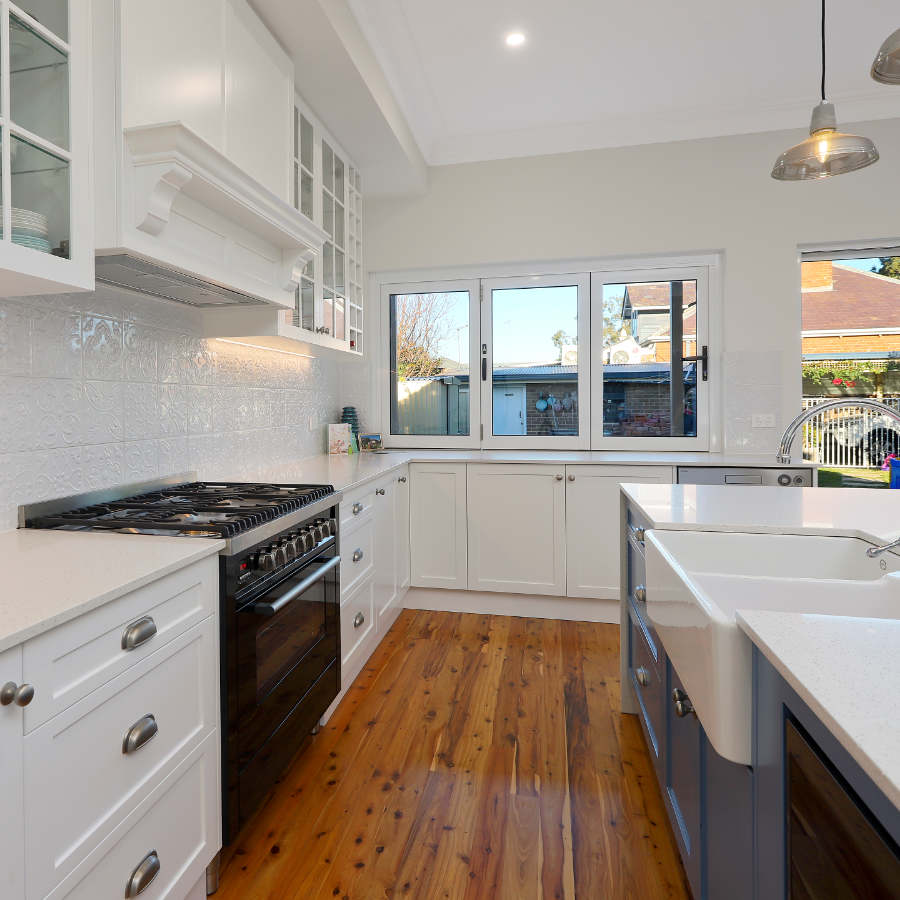 With an exquisite handcrafted interior and exterior fit out the home has a fresh feel while being sympathetic to the original design. An amazing transformation for wonderful clients.